Decks, Wood Patios & Porches
At Ivan Carpentry & Handyman, we've been building back yard decks for our customers for over 40 years. We also offer repairs and remodels to bring your old decks back to life. Wood patios and decks are in high demand in Minnesota and North Dakota where people want to make the most of our short summers! We are the deck builder you can trust, with fair pricing, skillful workmanship, and a keen eye for design.
Your Trusted Deck Builder
We can handle any job no matter how big or how small. From little wood porches to major intricate backyard wood porches with different levels and interesting angles, we are up to the challenge. We can provide the designs and installation to complete your wooden deck projects from start to finish. If you simply want to increase the life of your old porch, we can make repairs or provide a quick update to improve its appearance and function.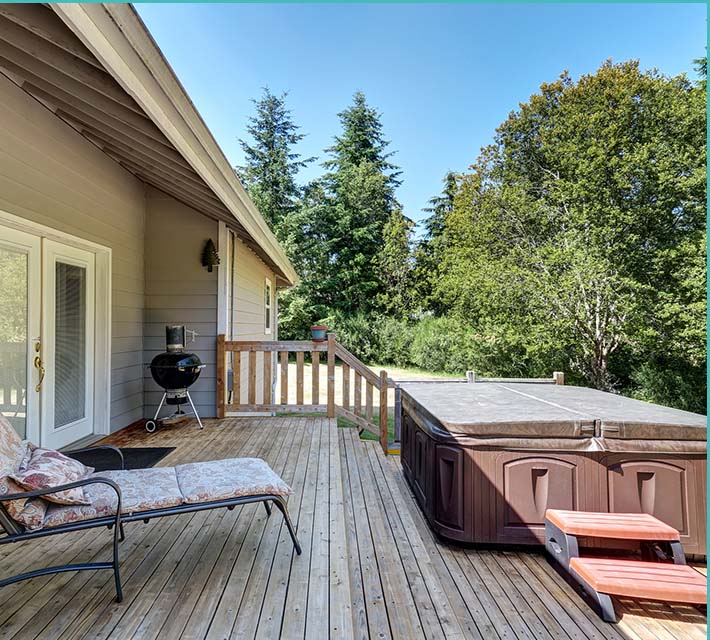 What's the difference between wood and concrete patios?
Other than the obvious difference between the materials used, a wood patio is installed above the ground and can be designed to be level with your home for an easy walkout. Concrete patios are installed directly to the ground like a driveway. As a result, they are not suited for homes where your backyard is not even with the ground. You require steps to access the patio which makes it less appealing. A deck wood patio is ideal as it can be built to suit your needs, including the addition of different levels and smooth transition from indoors to out.
Do I need to order my own materials?
No, all the deck and porch projects we complete include the materials. We will provide samples so you can choose the wood you wish to use and then order it on your behalf, The price quoted includes all materials and the cost of the wood is paid for at the time we order it. The rest of the project is paid for when the installation is complete.
Do you tear down and remove my old deck?
We certainly do. All work includes the demolition and disposal of your old deck materials.
How long does a deck take to build?
Once our design is approved you are looking at between one to three weeks to complete your deck. It all depends on the intricacy of the design, availability of materials and weather can also affect our work schedule!
Do you help with the design of the deck?
Yes, we can either work from your ideas or come up with designs to meet your needs. We always work within your budget. We draft the design for your approval with a final quote for your approval. We are happy to adjust the design until we come up with the deck you love.
If you're ready to start your remodel project call us today. We'll come out to assess your project and provide a fair quote based on the work required.