Ivan's Carpentry & Handyman Services
With 40 years of experience under our tool belt, we are equipped to meet your remodeling needs. From wood floors to brand new decks and kitchen cabinets to crown molding, every detail of your home can be improved at the skilled hands of our carpenters. We specialize in: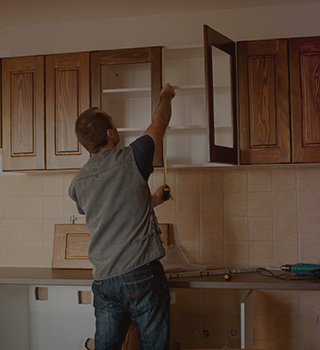 Our customized cabinets and cupboards are the perfect opportunity to show off our craftsmanship. We take pride in creating unique customized cabinetry designed to meet your needs.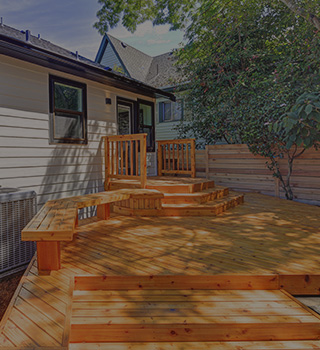 With the short summers in the Midwest you want to make the most of your time outdoors. We create custom decks designed to provide a more enjoyable outdoor living space. Whether you need repairs or want a completely new installation, we can expertly design your deck and install it with a keen eye for detail.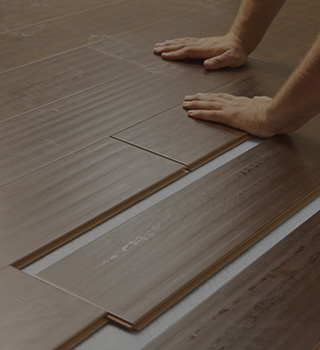 Wood floors continue to be the number one choice for homeowners and buyers alike. New floors are one of the easiest ways to beautify a space. We specialize in wood floors as well as affordable luxury vinyl plank (LVP), engineered wood products, and laminate wood flooring installation with a wide range of styles available to suit your needs and budget.
Home Improvement Solutions
Ivan's specializes in handyman services for the average homeowner. Your home deserves quality workmanship performed by a skilled carpenter and handyman. Ivan's has over 40 years of experience offering home improvement services to the Red River Valley area. We're from the Midwest just like you so share the same values where a handshake and our word are as solid as stone. You can trust us to take on your project and complete it with superior results on time and on budget. Let us improve your residential space with skilled handyman and carpentry services that are affordable and impressive.
We like to think of ourselves as the small guy with the big heart. Everything we do is designed to improve your home's value, function, and aesthetics. We understand that every penny you earn needs to be stretched as far as possible. Our goal is to help you improve your home with fair prices designed to suit your budget. We are committed to completing each job on time, keeping you informed of our progress along the way. It's one of the most important decisions you'll ever make, so choose someone you can trust. Choosing the wrong carpenter can cost thousands of dollars and leave your project unfinished. When you choose Ivan's, you know your job will be completed on time with the highest quality work.
If you're ready to start your remodel project call us today. We'll come out to assess your project and provide a fair quote based on the work required.