About Our Carpentry & Handyman Services
At Ivan's Carpentry & Handyman, we make it easy to tackle your residential remodeling and upgrade projects. Whether you are undergoing a major renovation like a kitchen, are installing new floors or planning a new deck to enjoy your summers, we've got you covered. We have over 40 years of experience tackling the common and not so common upgrades, repairs and home improvements that help you maintain the value of your home. We share the same Midwest values as our customers with an understanding that hard work pays off. In fact, we've built our business on it. Our word is our bond and we stand behind everything we do with a handshake to seal our contract. At Ivan's, a job isn't done until you're 100% satisfied.
Ivan's is your neighborhood carpenter, offering customized services to suit your needs. Whether it is designing, building, and installing new kitchen cabinets, repairing a tired deck, or upgrading your flooring, our expert craftsmanship is noted in every detail. We can discuss your needs and come up with easy solutions to help make your home more livable and more valuable. Our team can assess your project and provide a fair quote ideally suited for your budget.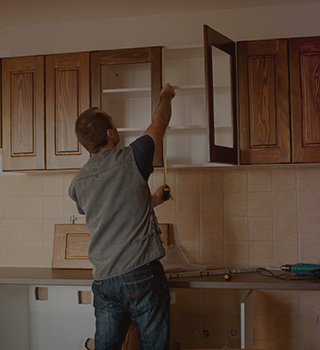 Our customized cabinets, cabinetry, and cupboards are designed for both beauty and function. Pride of workmanship is shown in the unique customized cabinetry we design to suit your needs. From kitchens to bathroom vanities and built-ins to additional pantry storage, we can tackle any project. We also offer budget-friendly installation of ready-made cabinets for affordable upgrades you'll love.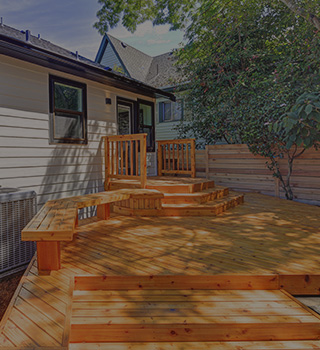 Make the most of our short Midwest summers with a custom-designed deck. We are your local deck builder offering both customized decks and deck repairs to create enjoyable outdoor living spaces. Whether you need deck repairs or want a completely new installation, we can provide affordable solutions for your wood patio or backyard deck.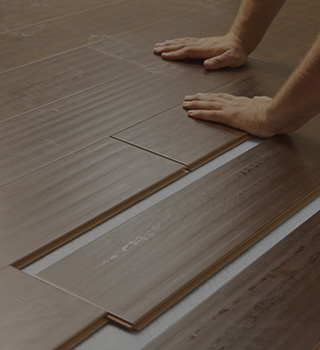 A flooring upgrade provides a new look to your home with solutions available to suit any budget. We can help you find the right flooring for your home offering an impressive variety of options in hand with expert flooring installation. Whether you are looking for wood floors, luxury vinyl plank (LVP), engineered wood products, or laminate wood flooring new floors are the easy way to beautify your home.
We like to think of ourselves as the small guys with a big heart. We help stretch every penny to help improve your home's value, function, and aesthetics. Our goal is to help you improve your home with fair prices designed to suit your budget. We never sacrifice quality, using the highest quality materials in hand with skilled workmanship to satisfy your needs. Each job is completed on time and on budget. Our team will keep you informed of our progress every step of the way to ensure you are involved in every decision. You can't trust your home to just anyone whether you are investing a few hundred in repairs or several thousand for major remodels. When you work with the wrong carpenter it will cost thousands to repair the damage, leaving you high and dry. At Ivan's you can be sure we will complete the job to your satisfaction with the highest quality work.
If you're in need of remodeling or repairs call us today. We'll come out to assess your project and provide a fair quote based on the work required.